BRIDGEPORT, CONN. – November 8, 2023 – Aquarion Water Company President Donald Morrissey was recently honored by the Boy Scouts of America (BSA) Housatonic Council as the recipient of the Good Scout Award at the 27th Annual Valley Good Scout Award Ceremony in Shelton.
The BSA Housatonic Council presents the Good Scout Award to individuals and organizations that exemplify the Boy Scouts of America ideals as expressed in the Scout oath and Scout law. Recipients are recognized for outstanding service provided to a variety of organizations, as well as the respect and esteem in which the community holds them.
"I am humbled to accept this award on behalf of Aquarion Water Company, which strives to be a good employer, steward of the environment, and a dedicated community partner," said Donald Morrissey, President of Aquarion Water Company. "I admire the values the Scouts organization instills in our community's young people, and I look forward to our continued partnership with the organization."
"Don has a proven track record of leadership in the water industry and the communities in which Aquarion operates," said Shelton Mayor Mark Lauretti. "He understands the importance of setting the example and supporting young people in our community."
Morrissey joined Aquarion in 1995 and became the company's president in 2020. He currently serves as the Chair of the Board of Directors of the National Association of Water Companies and is a member of the Board of Directors of the Bridgeport Regional Business Council. Don has been active in many local and community organizations over the years, including the Newtown Forest Association, Bridgeport Hospital, Barnum Museum and other organizations.
To learn more about the Housatonic Council, BSA, visit www.housatonicbsa.org.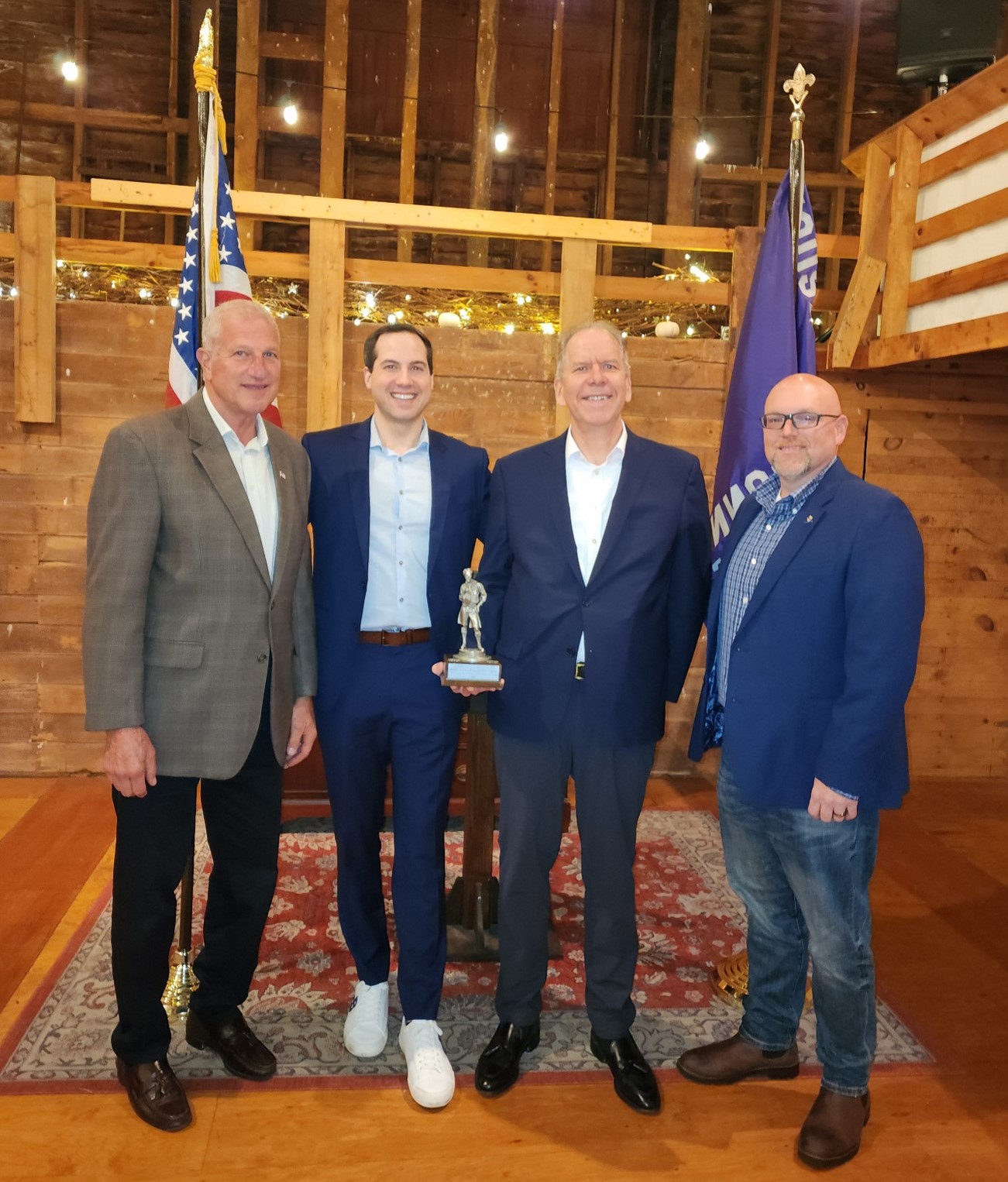 PHOTO (left to right): Shelton Mayor and The Good Scout Award Committee Chairman Mark Lauretti; Boy Scouts of America, Housatonic Council Executive Director Benjamin Wheeler; Aquarion Water Company President Donald Morrissey; and BSA, Housatonic Council President Joseph Pinto.