BRIDGEPORT, CONN. – November 6, 2023 – On October 26, 2023, Aquarion Water Company Vice President Daniel Lawrence was recognized at the Connecticut Water Works Association (CWWA) Fall Conference with the New England Water Works Association's (NEWWA) State Leadership Award. Lawrence is a VP of Engineering and Real Estate for Aquarion Water Company's Connecticut, Massachusetts, and New Hampshire water systems and also serves as Board President of CWWA.
"We're incredibly proud of Dan and his work, not only at Aquarion but also as the Board President at CWWA," said Aquarion Water Company President Donald Morrissey. "His decades of experience, dedication to this industry, and commitment to our customers are just a few of the qualities that make him so deserving of this special recognition."

Each year, the NEWWA State Leadership Award is given to a board member of either a state or regional association for their contribution to association activities that have achieved public recognition of the excellence of the water works profession or innovative ideas or programs that have improved service to customers.

Lawrence is a licensed Professional Engineer in Connecticut with 31 years of experience and has a B.S. in Civil Engineering with an emphasis in Environmental Engineering from the University of Massachusetts. He is part of the Lead Service Collaborative, AWWA, NAWC, CWWA, the Co-Chair of the Western Utility Coordinating Committee (WUCC) in Connecticut, and Co-Chair of the Water Planning Council Advisory Group.

To learn more about the CWWA, visit www.cwwa.org. To learn more about NEWW, visit www.newwa.org.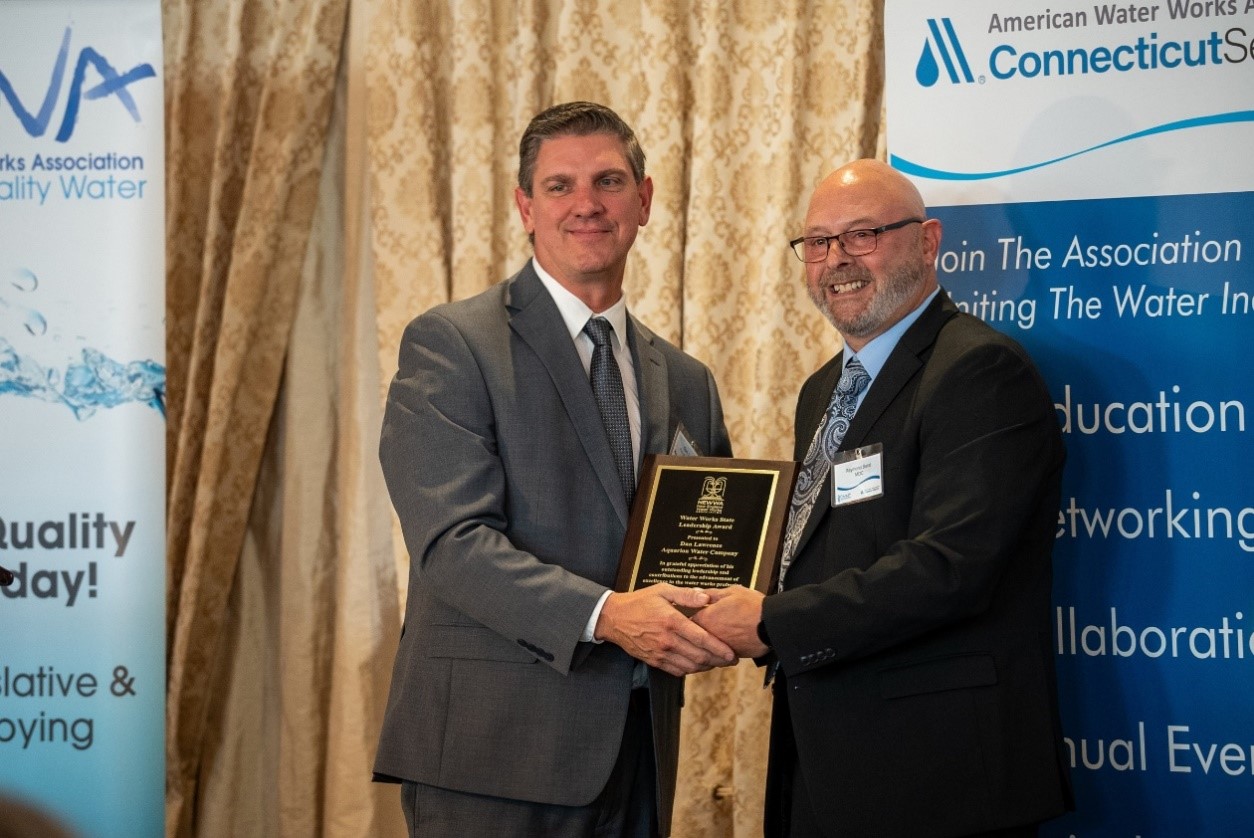 PHOTO: Daniel Lawrence, Vice President of Engineering and Real Estate at Aquarion Water Company, receives the State Leadership Award from Raymond Baral, Assistant Manager of Treatment at The Metropolitan District.